Midrange Lodges in Serengeti national park
Mid-Range Lodges in Serengeti National Park: Serengeti National Park is arguably Tanzania's most popular tourist destination, bringing in tens of thousands of visitors each year from all over the world. The Serengeti is a sizable park with a variety of lodging choices that provide various experiences depending on the timing of the migration.
Selecting the appropriate lodging when organizing your Serengeti safari can be overwhelming because various migration seasons necessitate various lodging options in various park regions. During the calving season, a lodge that commands high prices during the river crossing season is not worth your time, while a luxury lodge can become more reasonably priced during the rainy season.
SERENGETI MID-RANGE/STANDARD ACCOMMODATION
Take into account these top mid-range Serengeti safari lodges when planning your safari. A Serengeti safari is a once-in-a-lifetime opportunity to see Tanzania's breathtaking natural spectacle. You might see the amazing Great Migration's onslaught or get up close and personal with a lion or a giraffe.
Budget issues, though, might stop you from going on this adventure. Fear not! Numerous Serengeti safari lodges provide the comfort, majesty, and security of the best accommodations in this illustrious location without the astronomical price tag.
Families on a budget should typically consider standard/Mid-Range lodging because it enables them to experience Africa in its natural state without compromising their own or their children's comfort. This lodging option is also great for couples and solo travelers because it typically offers more privacy and well-organized tours.
Pros of Serengeti mid-range accommodations:
Good-quality guides ensure a more personal experience.
Minimal or no participation with camp chores
Wild animals may be around the camp at night, howling in the distance.
All equipment is provided.
Cons of Serengeti mid-range accommodations:
A little less wild
Fewer open campfire experiences
MID-RANGE LODGES IN SERENGETI NATIONAL PARK: OPTIONS TO CONSIDER INCLUDE:
Serengeti Acacia Central Camp
In the center of the Serengeti National Park, the Serengeti Acacia Camp (central) offers visitors the ideal fusion of African glitz and elegance. It is located in the Serengeti's heart, or Seronera, as it is also known. In April or May, the great migration travels through the Seronera. Both the western corridor and the southern plains can be reached from the Seronera. From June to November, the Serengeti Acacia central camp serves as a base for viewing the migration.
The camp has 13 canvas tents, one of which is a family tent with room for a family of four and a separate lounge. Visitors can be sure to find a room that best fits their style and preference among the twin, double, and even triple options available. A bar, lounge, breakfast buffet, outdoor picnic area, internet access, and multilingual staff are just a few of the camp's amenities.
Acacia migration camps
A semi-permanent mobile tented camp, the Acacia Serengeti migration camp. It is conveniently situated to anticipate the movements of the great wildebeest migration in the Kogatende region. It offers breathtaking views while being surrounded by wildlife. The ideal adventure for connecting with nature without sacrificing comfort and ease The Serengeti provides a breathtaking backdrop for the camp, putting all the wildlife and migratory herds at your fingertips.

Room Settings and Facilities: The Acacia Migration Camp is a typical lodging option with 20 guest rooms, a restaurant and bar, an outdoor pool, airport shuttles, and outdoor grilling areas. Every morning, a cooked-to-order breakfast is provided, and the multilingual staff is available around the clock to help you make the most of your Serengeti safari tour.
Grumeti Migration Camp
A camp that is privately owned and located near Serengeti National Park. The habitat in the area is not far from the Grumeti migration camp. Due to the campground's convenient location along the migration route, visitors might see herds of wildebeest passing directly in front of the campground. In the center of one of Africa's most significant wilderness areas, the Grumeti migration camp offers comfort, intimacy, and exclusivity. It still adheres to an original, straightforward design that is also environmentally friendly.
Room Settings and Facilities: Numerous contemporary amenities are available at Grumeti Migration Camp, including a bar, game drives, a restaurant with special diet menus (upon request), and a plunge pool. The availability of laundry services and free Wi-Fi ensures your connectivity.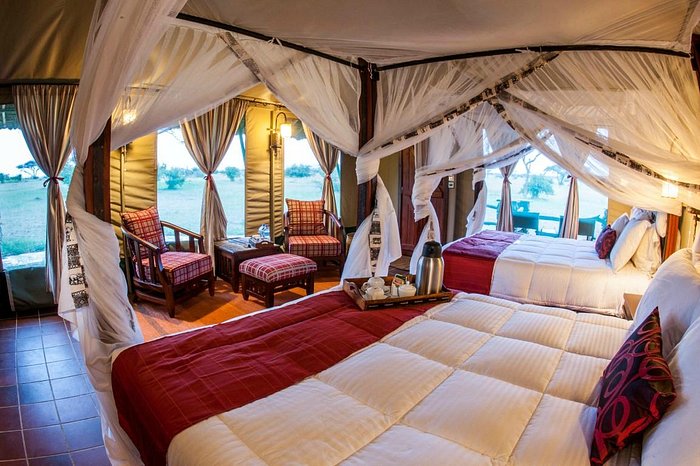 Kati-Kati Tented Camp
Kati-Kati Tented Camp is another dependable Tanganyika Wilderness Camp property that has hosted countless Shadows of Africa visitors over the years. You'll sleep in a comfortable bed with an ensuite bathroom and be lulled to sleep by the grunts of wildebeest and the high-pitched chuckle of hyenas—the quintessential tented camp experience.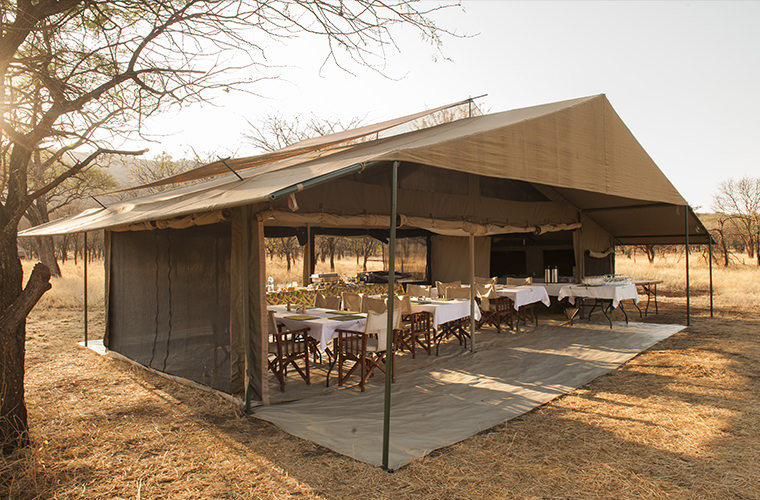 Kenzan Tented Camp
Another favorite in Select Adventure Safari, Kenzan's Kisura Camp provides cozy lodging in the center of the action. Although there are no walls or fences here to keep you from the wild Serengeti, your tent will serve as a haven where you can take a hot shower and sleep in a large, comfortable bed.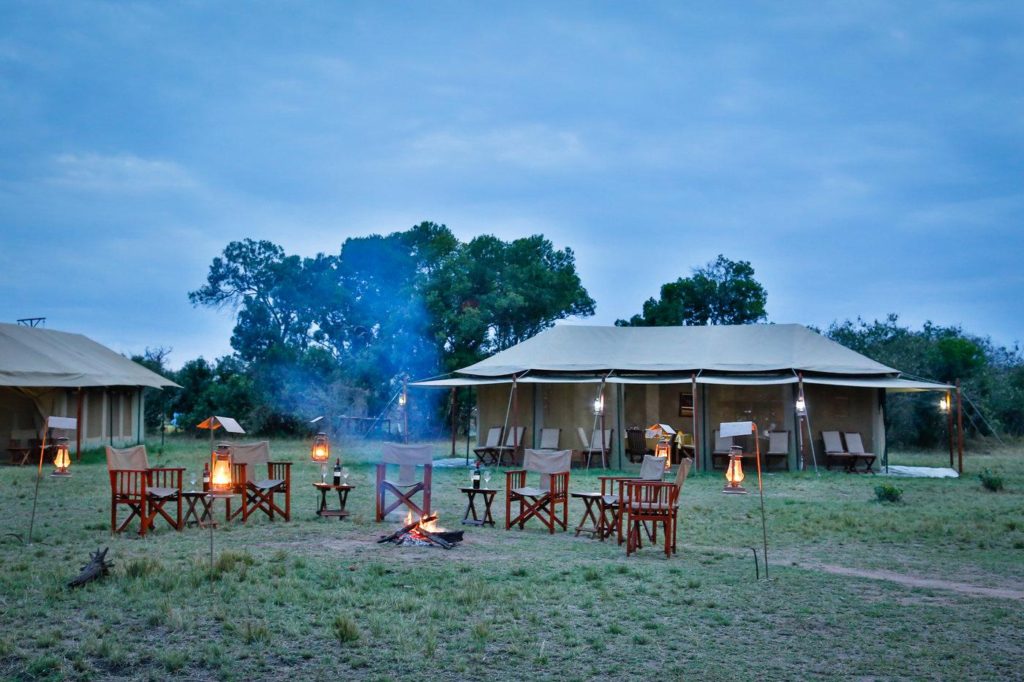 Kiota Tented Camp
Kiota Tented Camp, a Mid-Range camp with family-friendly rates, is quickly rising to the top of Select Adventure Safari's list of suggested establishments in the Central Serengeti. Kiota's hilltop location in the Central Serengeti, which is a part of the prestigious Chaka Camps brand, offers visitors breathtaking 360-degree views. You can enjoy it all from the comfort of your bed or desk thanks to the large, airy tented rooms' many windows! A Kiota is a necessity if you want luxury but don't want to spend a fortune.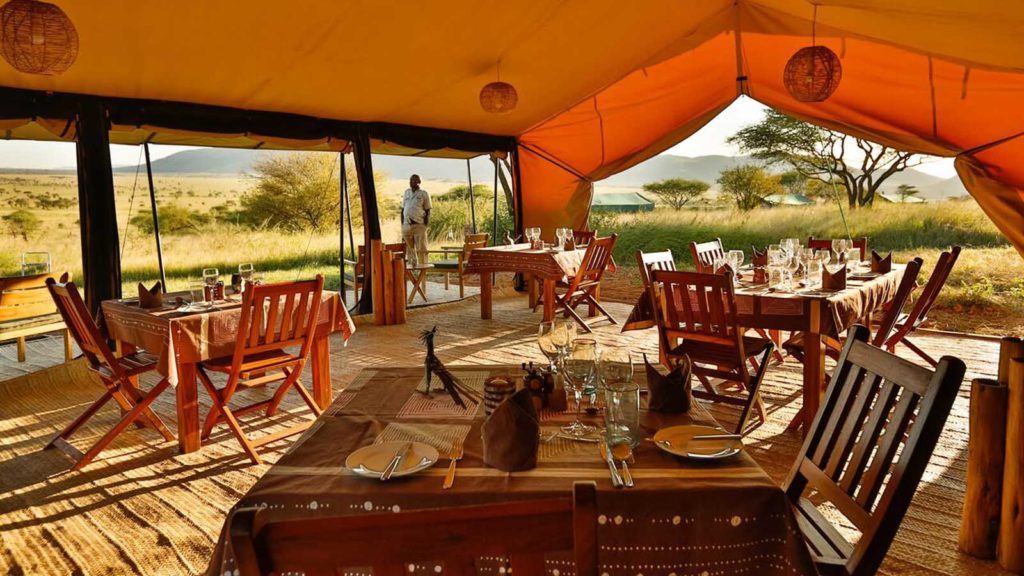 Sopa Serengeti
The dependable Sopa offers a brick-and-mortar lodge in the center of the Serengeti for those who desire a roof over their heads and additional home comforts. East Africa is well-known for the Sopa brand's cozy accommodations, expansive pools, and mouthwatering buffet dinners. Sopa Serengeti is the place you'll want to stay if you're traveling with children or can't stand being cut off from the outside world for too long.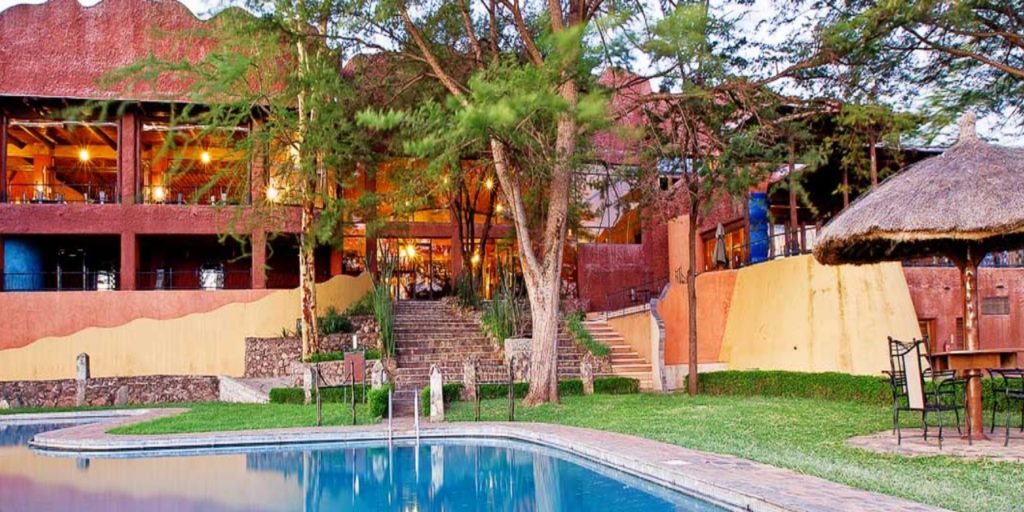 Chaka Tented Camp
During the busiest months, the Chaka Migration Camp is located in the Northern Serengeti and offers the same first-rate amenities and cozy tent lodging as their year-round Kiota Camp in the Central Serengeti. Twelve roomy tents and a stunning outdoor dining area put you right in the action, and the fewer tents mean you get more individualized service.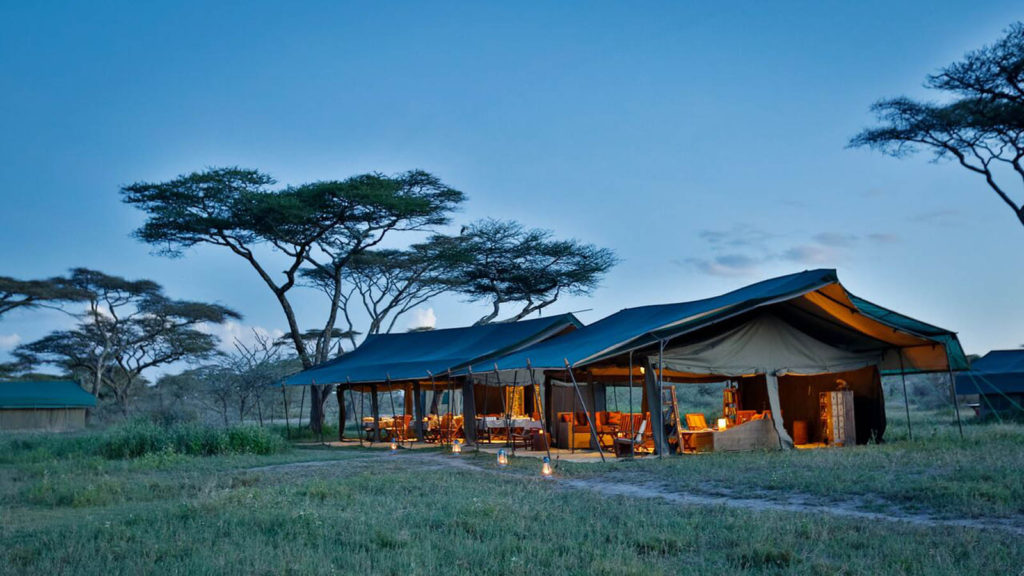 Lobo Wildlife Lodge
For those who might want a break from sleeping in tented accommodations, Lobo Wildlife Lodge is a family-friendly lodge that is a more recent participant in the Northern Serengeti. Lobo Wildlife Lodge, perched atop a volcanic backdrop with breathtaking views of the surrounding wilderness, offers unmatched access to the Mara River as well as panoramic views and a nearby waterhole.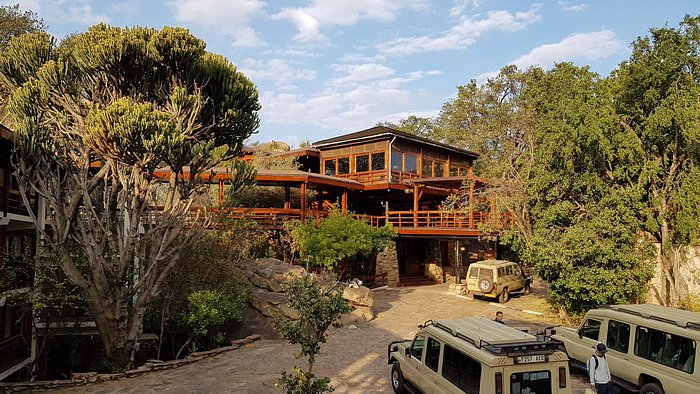 Serengeti Bush Camp
Serengeti Bush Camp is among the best Serengeti Mid-range safari lodges available. The "Big Five" cannot be guaranteed while you are on safari. But it's possible to see many of these magnificent animals at this camp. Due to the strong sense of pride in the area, lions frequently visit. You might even catch a glimpse of a few of the elusive leopards that have made the camp their home.
A variety of activities are available at Serengeti Tanzania Bush Camps, including game drives in 4-wheel-drive vehicles with high-frequency transmission radios. These occur at dawn and dusk, when you have the best chance of seeing wild animals. For complete flexibility, you can also reserve your own exclusive vehicle.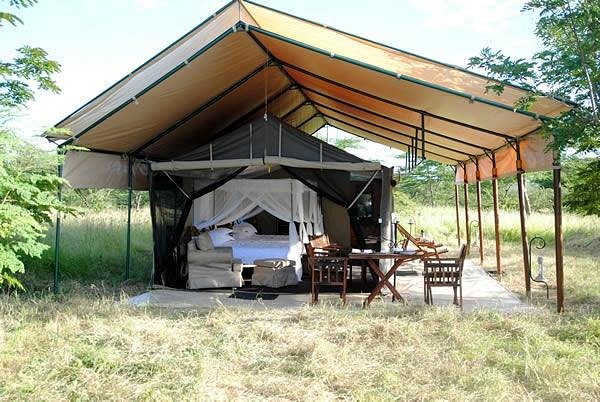 They provide meals in the wild as well. Dining beneath the vast African sky is amazing. You can also partake in the "sundowner," a cocktail hour during which you can take in the beautiful sunset skies and the enveloping darkness while listening to the sounds of the African night. Even a hot air balloon ride with a champagne breakfast is bookable!
Mbalageti Lodge
Mbalageti, a word from the ancient Maa language that originally meant "wildebeest," now refers to the region's seasonal river. Family vacations are perfect at this safari lodge. The family suites include a TV lounge and dining area in addition to two bedrooms with a king bed and twin beds. Each guest is given mineral water, bathrobes, slippers, flashlights, umbrellas, walking sticks, whistles, emergency lights, safe deposit boxes, and satellite television.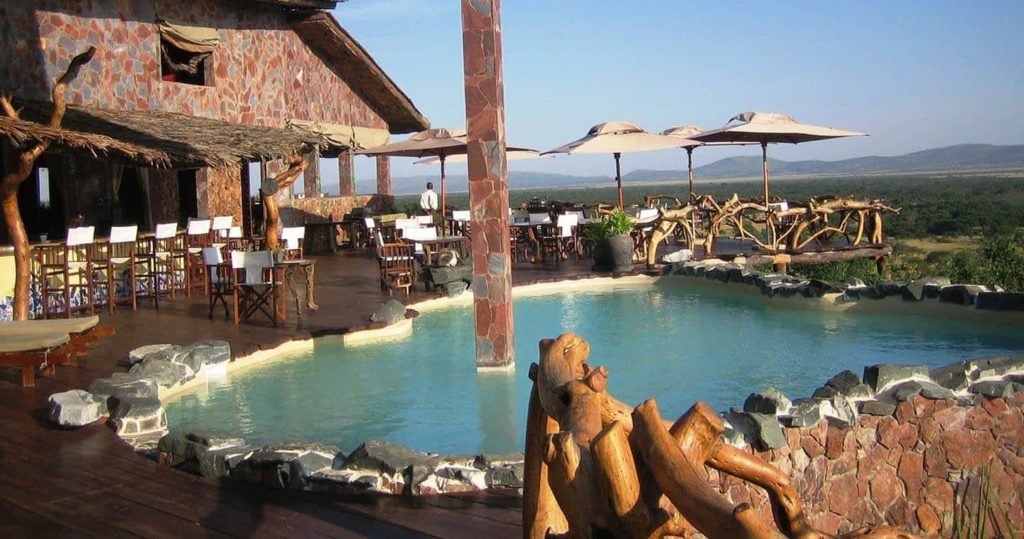 An armed ranger is stationed at the lodge around the clock, and security personnel accompany visitors to and from their rooms. The public restrooms are all wheelchair-accessible for visitors with physical limitations. The flight strip at Grumeti is 40 minutes away. Here, you and your loved ones can take pleasure in hot air balloon rides, private bush breakfasts, group bush dinners, traditional sundowners, game drives, and nature walks.
Serengeti Osupuko Camp
This lodge is a member of the Osupuko collection of accommodations and bears the TripAdvisor Certificate of Excellence. Virgin Land" or "Natural Paradise" is what the Maasai word "Osupuko" means. Native Tanzanians who are eager to show visitors their country jointly own these camps. According to the owners, their home country is one "of strong unity, peace, love, wildlife, and adventures."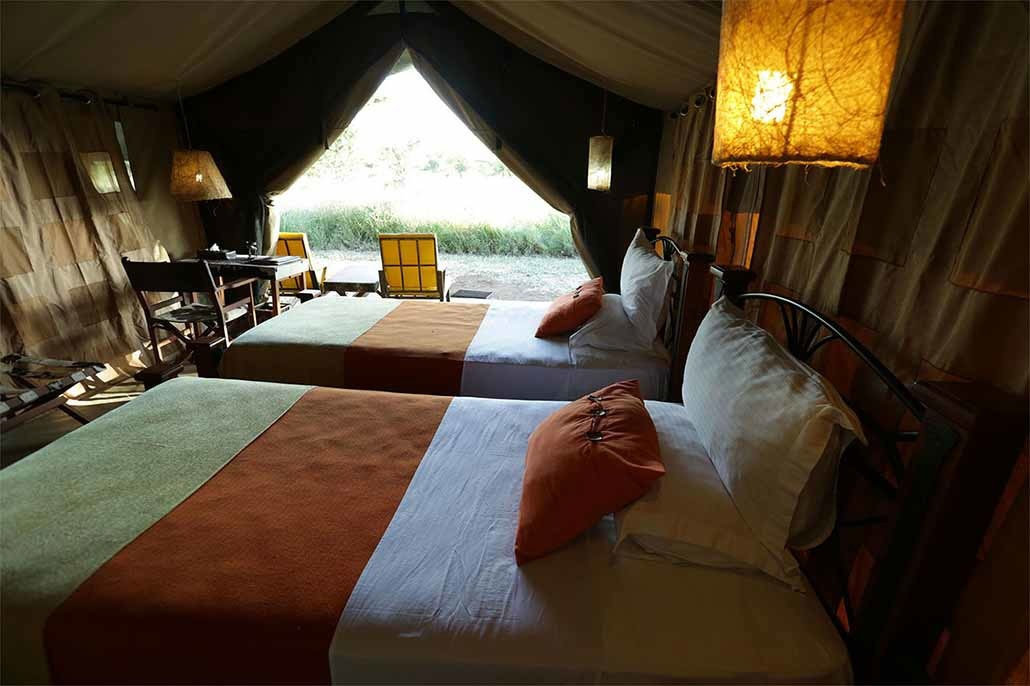 You can take part in village and nature walks, astronomy evenings, night game drives, cycling, and visits to Masai villages as part of their full board or game drive package deals. On the Rongai Hills' slopes, with a view of the Seronera Valley, is where you'll find this mobile Mid-Range camp. The majority of the large cats that can be found on the Serengeti plains reside here. Giraffes, zebras, gazelles, warthogs, baboons, and monkeys may also be present. Additionally, Moru Kopjes, where you might see a rhinoceros, is not far from the camp. Strategically, this region is situated along a major route of the Great Migration.
Mbugani Migration Camp
Every May through July, Mbugani sets up shop in the Kirawira region of the Western Corridor, following the route of the Wildebeest Migration. Mbugani is our top pick for accommodations in the Grumeti area because it has 24-hour electricity, spacious ensuite bathrooms, and enormous viewing windows from which to observe all of the action.