Arusha City Tour
Arusha City Tour : The affluent Arusha, the city of my origins, is the entry point to all of Tanzania's northern national parks and is frequently the starting point of numerous memorable African safaris. After arriving at Kilimanjaro airport, it's nice to unwind in Arusha city and get acclimated before your exciting safari begins.
The best highlights of Arusha City Tours, such as the Tanzanite Experience Museum, Hot Air Balloon, Game Viewing in Arusha National Park, Canoeing on Momella Lake, Hiking Mount Meru, Lake Duluti, the National Natural History Museum, the Cultural Heritage Center, and Meserani Snake Park, can be experienced with Select Adventure Safari.
THINGS TO DO IN YOUR ARUSHA CITY TOUR
Tanzanite Experience Museum
Discover Tanzanite, an incredibly rare gemstone that can only be found near Mount Kilimanjaro, during your Arusha City Tour. Arusha is also the center for artifact manufacturing. The 1- to 8-hour Tanzanite Experience tour provides an overview of this magnificent mineral's history, including how it was found and first mined. Additionally, it offers you the chance to witness the grading and cutting of each priceless gem firsthand. A genuine, well-cut, and certified tanzanite piece can be purchased at a unique and fascinating boutique store that we will show you around Arusha town once you have a true appreciation for this gem. This Tanzanite Experience tour will take you to various boutiques that are jam-packed with lovely exhibits showcasing the enthralling blue-violet gemstone.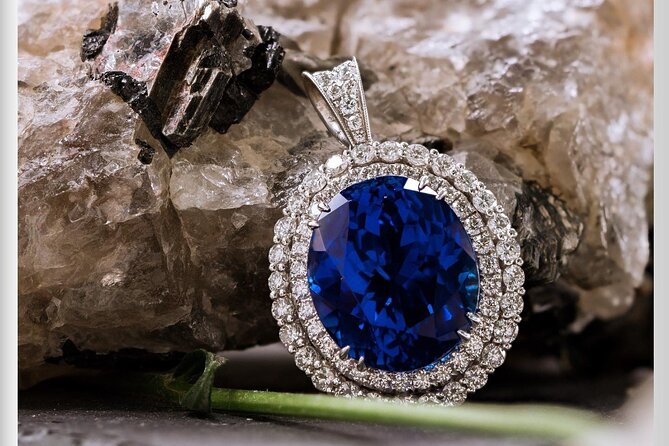 Game viewing in Arusha National Park
A day trip to Arusha National Park is a very popular excursion that includes both a game drive and a ranger-led nature walk. Only this park, which is a part of the Arusha City Tour, offers a nature walk inside the park. It is the only national park of its kind in Tanzania.
 Zebras, giraffes, buffaloes, elephants, waterbucks, warthogs, baboons, velvet monkeys, red forest duikers, the fascinating Abyssinian black and white Colobus monkeys, and occasionally leopards are to be found in this park. Flamingos and other Eurasian migrants, which are visible from October to April, are among the more than 400 bird species that have been confirmed to exist in the park. Arusha National Park tours are available all year, even during the rainy months of April and May.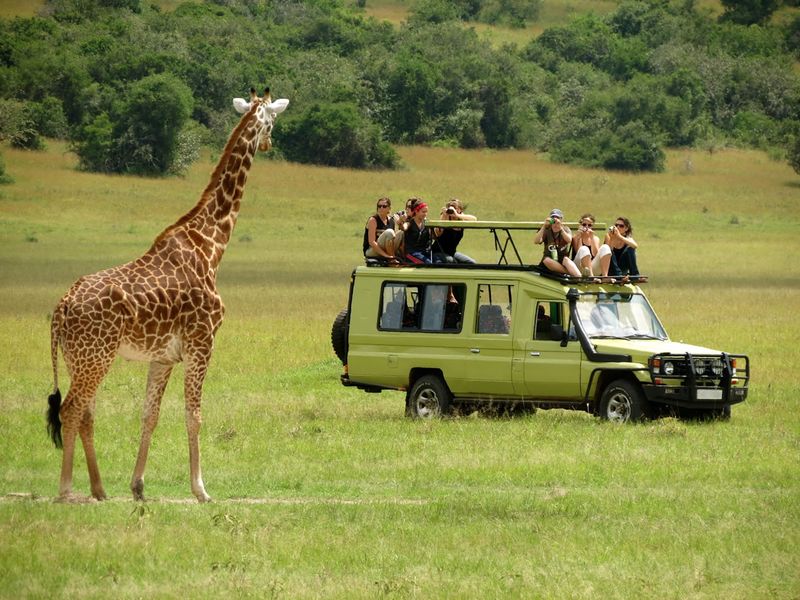 Canoeing on Momella Lake
One of the most fascinating things to do in Arusha National Park during your Arusha City Tour is go canoeing on Lake Momella. Many migratory waterfowl, including flamingos, pelicans, ducks, and geese, find the shallow, alkaline waters to be the perfect habitat. Over 650 different bird species have been cataloged as of yet. On a clear day, Mount Kilimanjaro's snowy peak can be seen stretching off into the distance, while Mount Meru, a much larger mountain, dominates the opposite side.
 You can see buffalo, bushbuck, giraffes, hippos, and numerous waterbirds that live in and around the water on this canoe safari. The opportunity to witness thousands of flamingos rising to the sky in their vibrant pink color.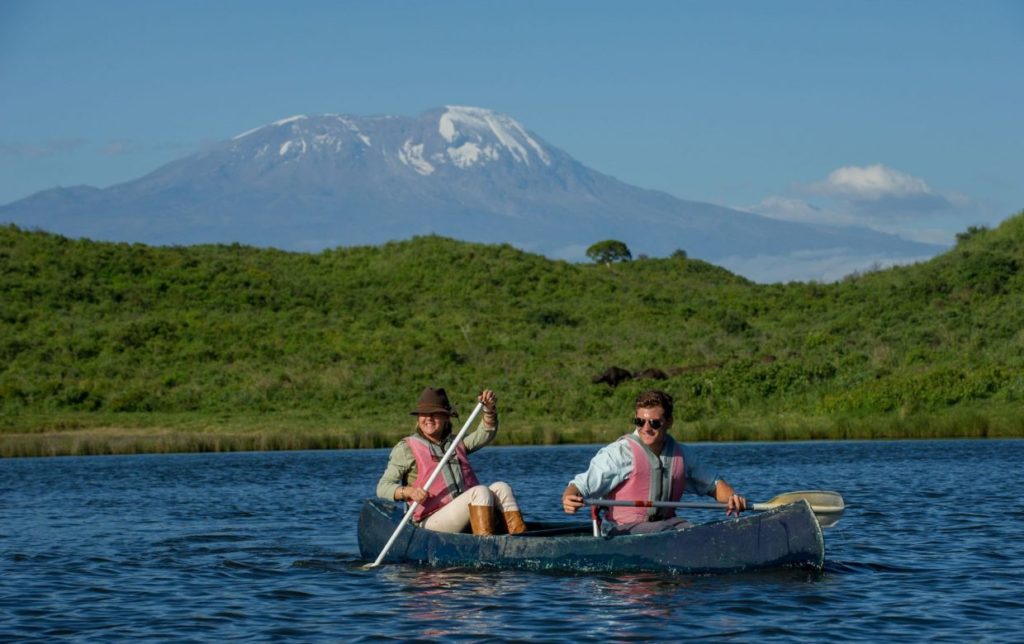 Explore the Lake Duluti
Eastern Arusha is home to a small crater lake known as Lake Duluti. It takes about 20 minutes to get there from Arusha City. Consider going on a hiking safari around Lake Duluti, covering 6.7 kilometers in 3 hours. You can see Tengeru's vegetation up close on a walking tour to and around the lake, where you can also gain knowledge of the local flora and fauna. While enjoying the excellent weather, you can learn about medicinal plants, Meru legends related to the lake, and its mysterious nature.
Arusha National Natural History Museum
The Old German Boma, constructed by the Germans in Arusha in 1886 for administrative and communication purposes, now serves as the home of the National Natural History Museum. Two ongoing exhibits, one on entomology and the other on human evolution, are available at the Natural History Museum. Additionally, temporary exhibitions are held.
The Laetoli Footprints are the museum's standout exhibit. Australopithecus afarensis, an early human whose fossils were discovered in the same sediment layer, is most likely the source of the Laetoli footprints. About 70 prehistoric human footprints make up the nearly 27-meter-long, 3.6 million-year-old entire footprint trail.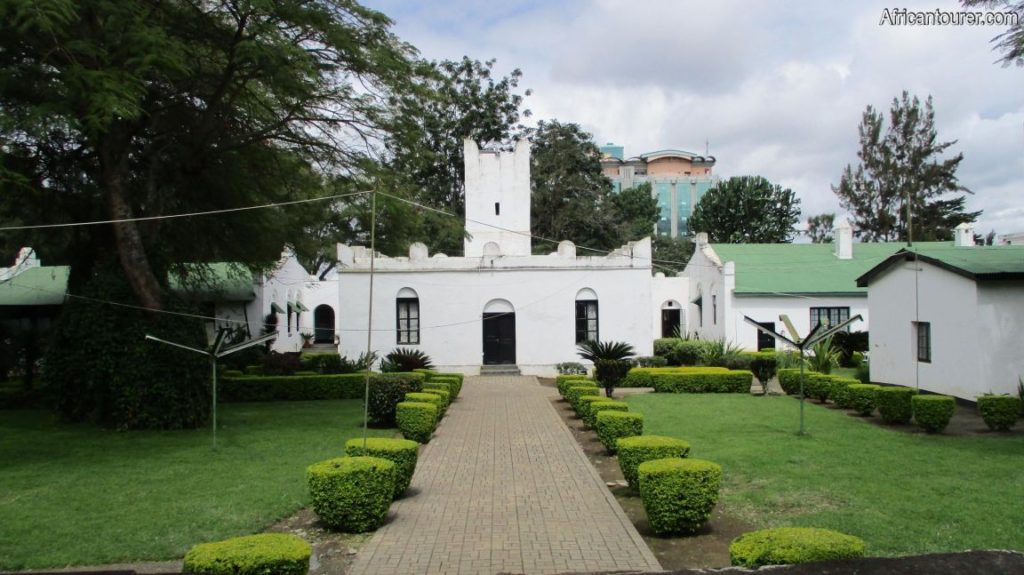 Meserani Snake Park
Snake Park, also known as the Meserani Snake Park, is 25 kilometers west of the city of Arusha. It is easily reachable thanks to the tarmac road. It is a unique Arusha treasure that offers the most exciting, relaxing, and educational tours you've ever had. On a guided tour at Meserani, you can learn about different venomous and non-venomous snakes in the world, including vipers, crocodiles, raptors, and many others. Keep in mind that you will be holding a live snake that is non-venomous and adapted to humans while taking photos and moving your hands and neck.
The Arusha Cultural Heritage Center
On the outskirts of Arusha, there is a distinctive cultural center called the Arusha Cultural Heritage Center. It has curio shops, a jewelry store, a precious stone counter, a bookstore, a restaurant, and an amazing fine art gallery. We export goods (paintings, ethnographic relics, and curios) all over the world.
Shanga Foundation
The Shanga Foundation is a home craft shop that enables locals with disabilities to benefit from the expertise of the artisans who created the glassware, beads, paintings, and fabrics that are sold in the store. You will be in awe of the stunning decor in the space, which includes recycled wine bottle walls that reflect the warm light and create a lovely sound when they are gently moved. People who make recycled-material clothing and beaded jewelry work at the store. They have elephant-shaped pillows made from previously worn men's shirts. All of this will make you want to buy your family more things. You can order tanzanite bracelets and necklaces for yourself from this location, which also gives you the chance to explore the fascinating Tanzanite Experience boutique. These items make wonderful presents and keepsakes for your Arusha City tour experience.
Mount Meru Waterfall
You will also have the chance to visit Bangata Waterfalls, which are located at the base of Mount Meru, during this full-day excursion. You'll travel through several small agricultural communities with picturesque landscapes where locals sell a range of goods like coffee, maize, bananas, and other fruits and vegetables. You will be greeted with a stunning landscape full of avocado plantations and fish ponds when you arrive at the waterfall entrance, where you will have the opportunity to learn about the cultivation of the fruit until it is ready for export. Before arriving at this magnificent natural wonder, you will have the opportunity to feed the fish in their large fish ponds as you make your way down to the waterfall. Take in the sights while relaxing in a gorgeously shaded area and taking in the cool waterfall mist. Bring your camera so you can capture some breathtaking images!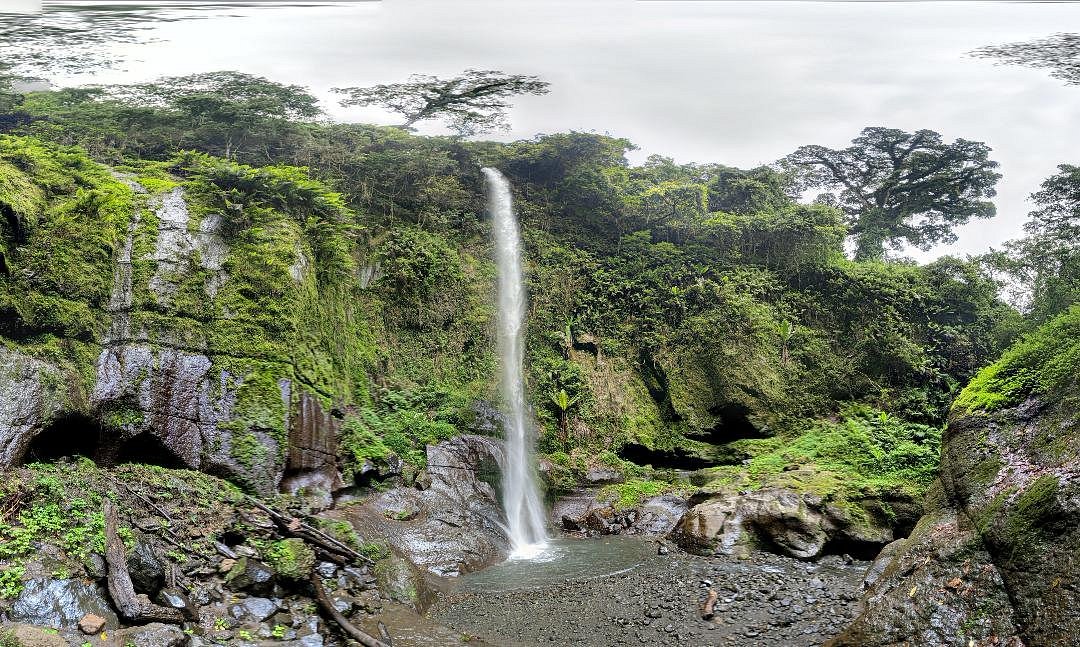 Maasai Market Curiosities and Crafts
A sensational sensory experience awaits you at Maasai Market. Thrown into a whirlwind of Tanzanian life, keep your wits about you and get ready to haggle. Many vendors are peddling their goods of exotic fruit, coffee, nuts, and spices in a fabulously lively environment. The best items in the city can be found at the Cultural Heritage Craft Mall if you're looking for expertly crafted African art, sculptures, or artifacts.
What to Wear

What to Bring

#1. Hiking Shoes
#2. Shorts or Pants
#3. Sunglasses
#4. Jacket (Cooler Weather)

#1. Camera
#2. Water Bottle
#3. Sunscreen (Warm Weather)
#4. Snacks (Food Option Available)